Hi. My Name is Hina Siddiqui. I am an Author, Blogger, and Life Coach.

I am on a Journey. It may not have been easy and smooth, but it's fun, evolving, and succeeding.

So proud that I have come this far. And it's still on. Ever-growing, aspiring, and on purpose.

If you want to grow with me, learning the lessons to make your life a masterpiece (that I have learnt the hard way), and achieve your own authentic Personal & Professional Success, Let's Co-Travel.
 My work keeps me thrilled. I am living a life I have always been excited about. Helping people achieve what they desire and destined for is my mission and biggest passion.
It took me many years to identify a life with purpose that is unique to me.
My sun shines a little brighter each day, and every single day is filled with huge excitement, trust, and so much to look forward to.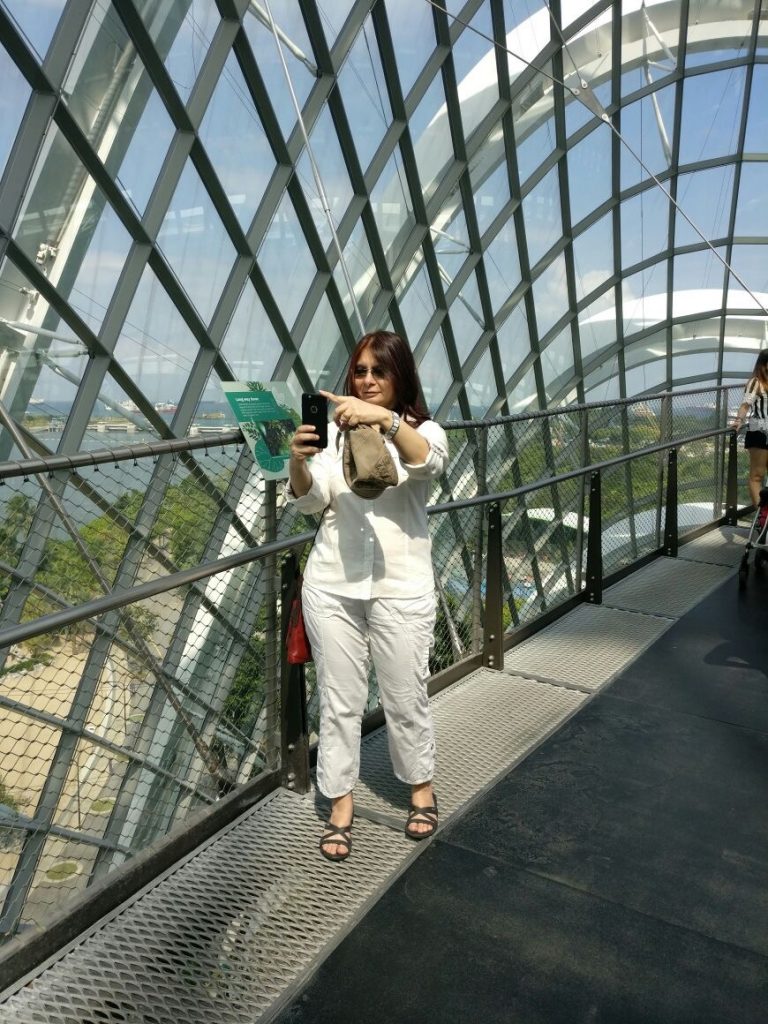 But it wasn't like this until a few years ago
I was living miserably, constantly floating in the ocean of stress and anxiety like most individuals on this planet. I was doing a fixed hour job and I was decently paid in exchange. The life seemed to be okay, but, its monotony was killing me a little every day.
Because I too, as you and everyone else on this earth, am unique; "one type fits all" kind of life never suited me. I kept going around experimenting with various things.
People criticized me, made fun of me, and found me "unstable".
But I am so glad that I chose to be indifferent to everything that was going around, and constantly strived to attain a life that is UNIQUE to me, a profession that is in total alignment with what I really am.
Here're some facts about me
I love to live life. Monotony makes me insane.  So I decided to live without it. My present life is INTERESTING. And I love to make the other's life interesting and worth dying for. I love everything that nature has given us. I feel deep affection for people.
I am a passionate professional who has written four books available on Amazon,  and created a few Life Changing ONLINE COURSES
The FIVE Simple and Extremely Powerful Lessons of this MINI COURSE are meant to give you an AUTHENTIC RECIPE to NURTURE YOUR BONDS.
Short on time during Mornings? In JUST 17 ADDITIONAL MINUTES of your Morning Time, you can SEIZE the Best from your Day, Drastically Increase your Self Worth, and Keep you in Full Control the rest of your Day.  
This course is a 5 Step Process to Achieve Your Goals "The Law of Attraction Way" FASTER & Just Like a Magic.
Since 2015, I have been constantly helping Working Professionals SUCCEED, and live a GREAT LIFE using NEW, and EFFECTIVELY WORKING STRATEGIES.
Like many of you, I worked in the corporate world in various positions for more than a decade before I discovered my true passion for writing and coaching others to succeed.
My goal is to help you improve your quality of life so that you can live happier, and free of unneeded stress. The techniques that I have learned over the years I will eagerly share with you so that your life can be one filled with adventure and happiness on your own terms.
You deserve to live an Ecstatic Life
Once I found and started living my DREAM LIFE, my desire to help people achieve what they truly want in life, got more intense. So, here I am – to help you live the best of your life in alignment with the Best version of you.
Each strategy, way, and technique that I use to help beautiful people like you, is a strong reflection of my own "Rags to Riches Transformation", and my experience of helping a few thousand folks.
Life is Precious. Take Action Now.